Apple announces its next online event, which will be held on Tuesday, October 13 at 10:00 PDT. Apple sent out the invites and is teasing the announcement of the iPhone with the phrase "Hi, Speed".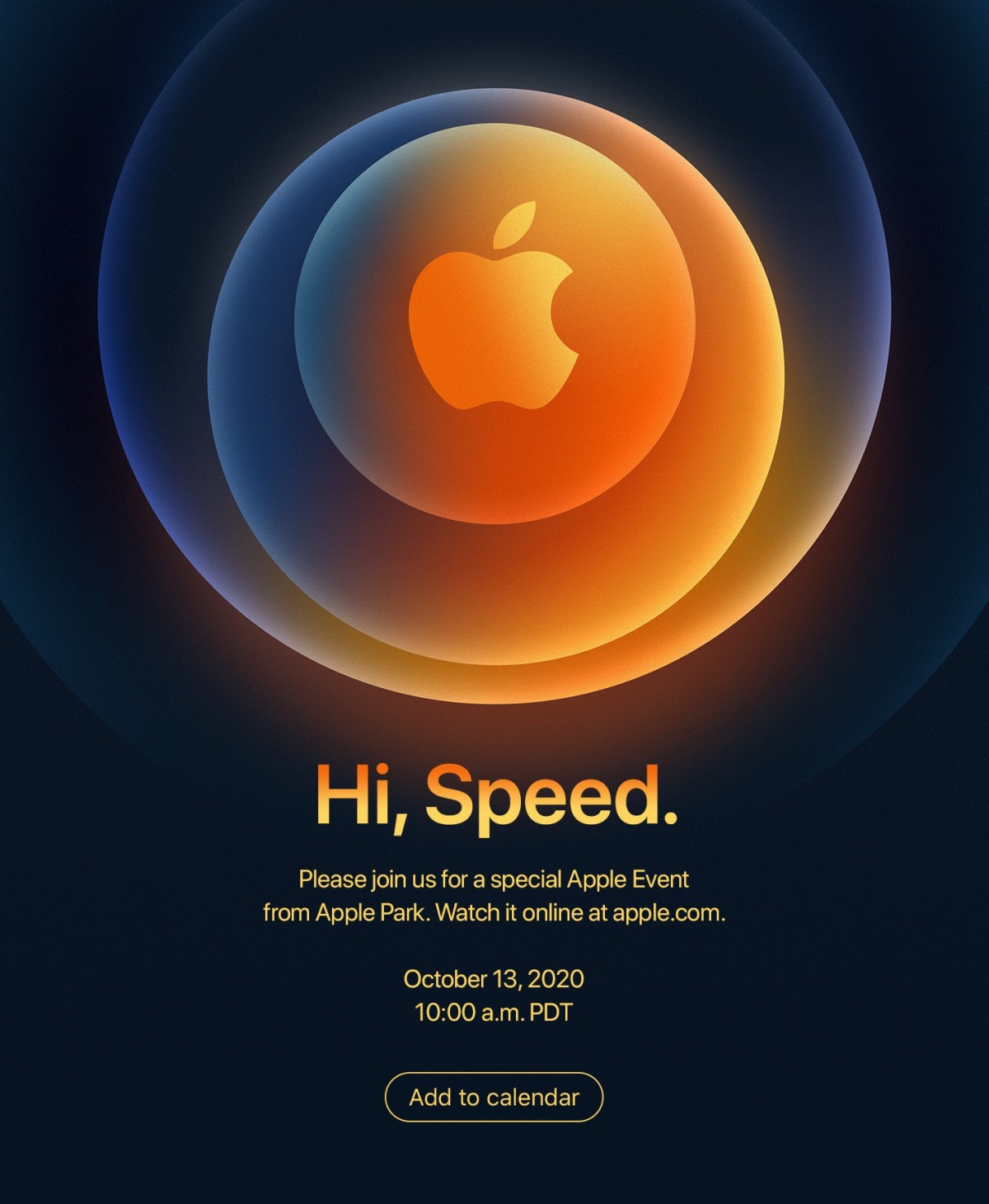 Usually, Apple's iPhone event is held in September but this year the iPhone launch has been delayed and they have finally announced the date. The delay is obviously due to the COVID-19 pandemic. However, we got to see new Apple Watches and iPad in the September event.
ALSO READ: Apple Unveils New iPad Air with A14 Bionic Chipset, Apple's Most Advanced Chip
The invitation read "Hi, Speed" and there are no other details laid out. However, it will be surprising if the even is not dedicated to the next generation of iPhones.
The tagline seems fit for iPhone 12 and its expected 5G connectivity and the A14 processor. There are some rumors that suggest that Apple will also launch a smaller HomePod.
Along with these, we could see a glimpse of Apple's new ARM-based Mac at this event. Apple had previously announced that it would launch the new Mac by the end of this year.
ALSO READ: Apple Watch Series 6 with Blood Oxygen Sensor Unveiled, Price Starts at $399
This year we could see 4 iPhone models as iPhone 12 lineup. It is supposed to include a new 5.4-inch model and a 6.7-inch model. And, if you are hoping to see a 120Hz refresh rate then you could be disappointed.
Except for these, Apple is said to be working on its full-sized wireless headphones. We could possibly see these headphones in the upcoming Apple event.