Pros
Decent Design
Big Display
Good Battery
Cons
Reflective Display
Performance is not Good Enough
Alcatel has quite a few phones in Nepal and now they have launched three tablets as well. Among them, Alcatel 3T10 2020 is the most expensive offering.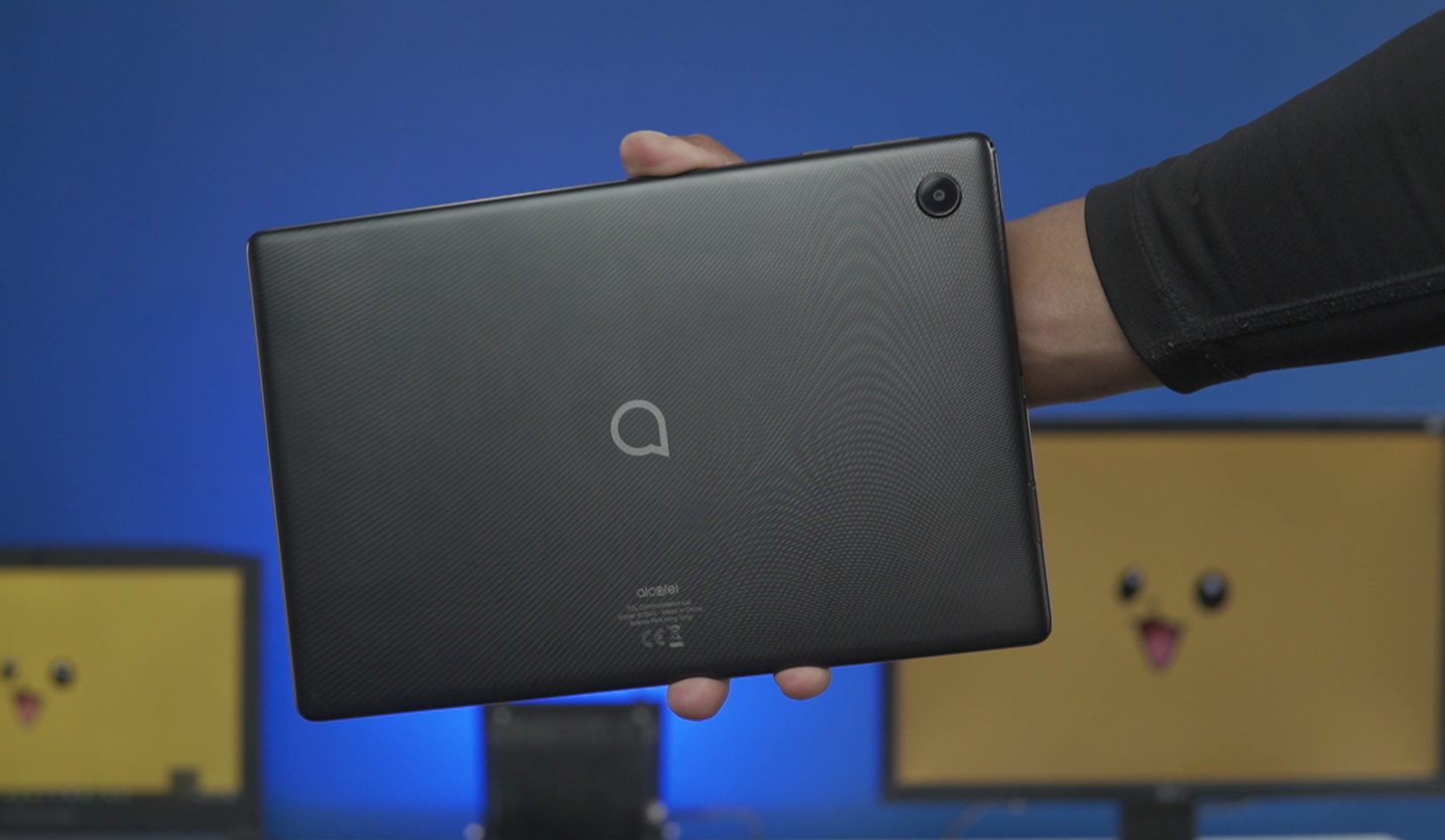 Alcatel 3T10 2020 price in Nepal is Rs. 23,490 for the 3/32GB variant. It comes with a MediaTek MT8766B chipset, HD+ display, and a 5500mAh battery.
So, is Alcatel 3T10 2020 good enough? I used it for a week and here's what I think!
Alcatel Aquaman 10 (3T10 2020) Specifications
Body: 243.3 X 161.2 X 9.35mm, 475 g, Nano-SIM
Display: 10.1 inches HD+ display, 800 x 1280 pixels
Chipset: MediaTek MT8766B
CPU: Quad-core (4×2.0 GHz A53)
GPU: PowerVR GE8300
Memory: 32GB 3GB RAM, expandable via microSD up to 256GB
OS: Android 10
Rear Camera: 5 MP
Front Camera: 5 MP
Battery: Non-removable Li-Po 5500mAh battery
USB: USB Type-C
Audio: 2 speakers, 3.5mm headphone jack, 2 microphones, +3m far-field
Connectivity: SIM card (4G), Wi-Fi a/b/g/n/ac (dual-band), Bluetooth 5.0
Misc: G-Sensor, P sensor, L sensor, Hall sensor
Colors: Black
Alcatel Aquaman 10 (3T10 2020) Price in Nepal: Rs. 23,490 (3/32GB)
Alcatel 3T10 2020 Review
Design
243.3 X 161.2 X 9.35mm, 475 g,
Nano-SIM
Alcatel 3T10 has a polycarbonate back with a single camera on the rear. The polycarbonate back has a matte finish and there's a subtle pattern on the rear.
It looks good and it doesn't catch smudges easily. As for weight, it measures 475 g so it does feel heavy but that's what we expect from most tablets.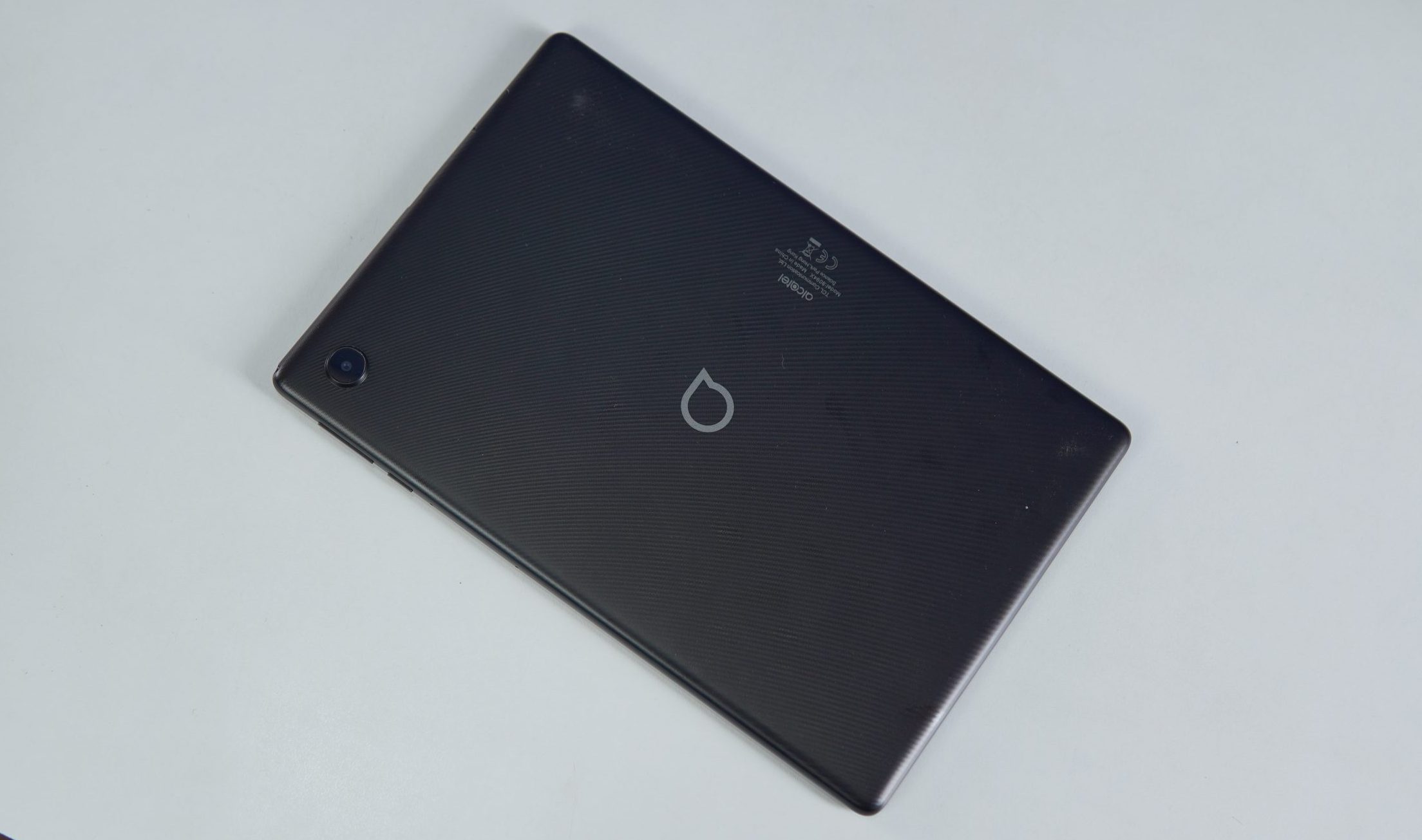 3T10 has a power button and volume keys on the right side. Up top, there's a 3.5mm headphone jack, USB Type C port, and a single sim + microSD slot. On the right, there's a single speaker.
Overall build and design of Alcatel 3T10 is pretty good for the price.
Display
10.1 inches HD+
800 x 1280 pixels
60Hz
Alcatel 3T10 features a 10.1 inches HD+ display with a screen resolution of 800 x 1280 pixels.
First thing you'll notcie about the diplay is that it is very reflective.
For a display this big, an FHD resolution would have been better as the pixel density is not good on the 3T10. The display doesn't feel sharp and that is mostly due to the HD+ resolution.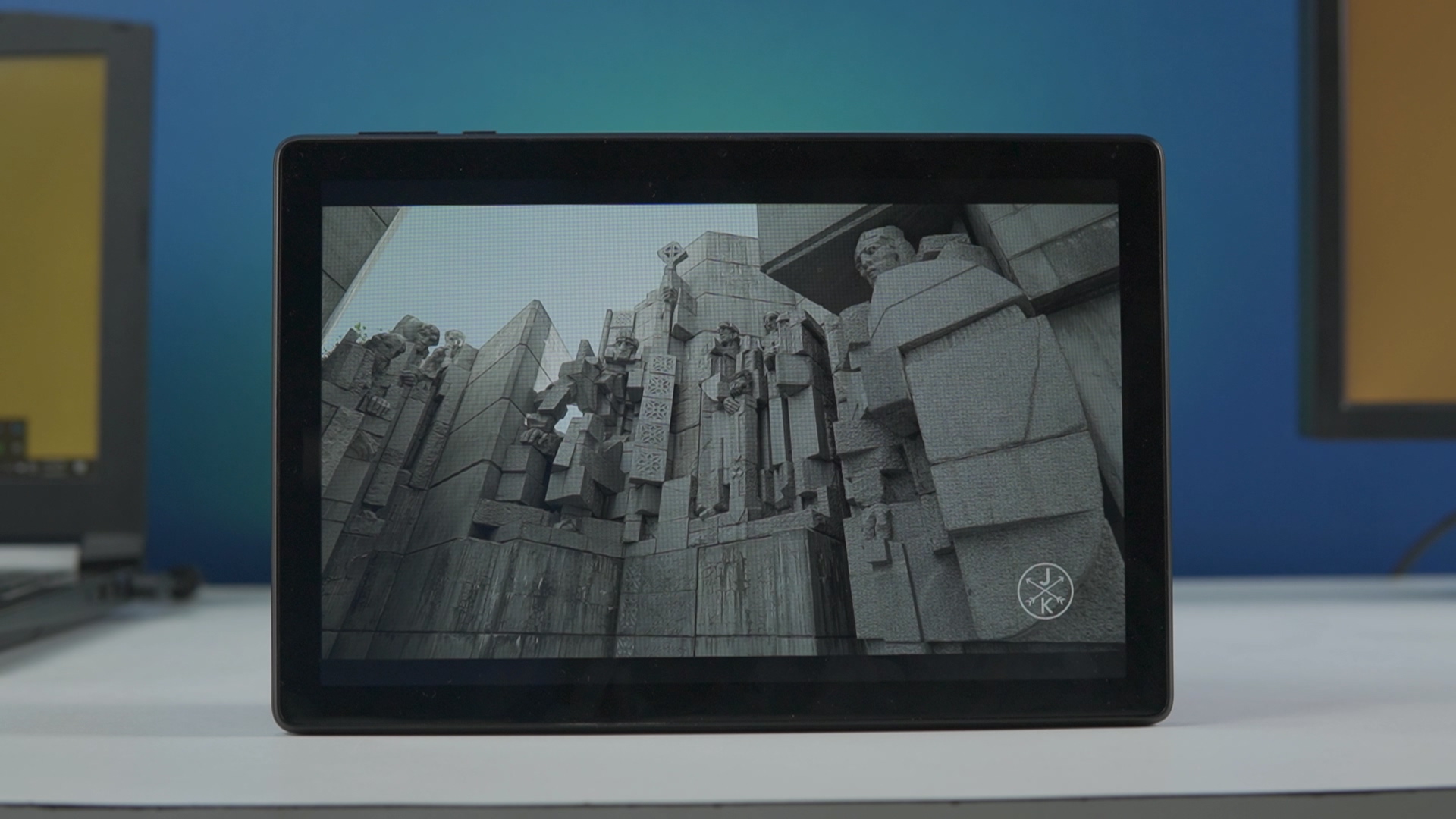 As for colors, it is not great and has a neutral color profile. I would say, it is decent for the price. What's not good enough is the brightness. While it is okayish indoors, you won't be able to use this tablet outdoors under sunlight.
Another thing to keep an eye on is the reflectiveness of the display. You will have a hard time watching content on this big screen in a bright room.
Hardware
MediaTek MT8766B
Quad-core (4×2.0 GHz A53)
PowerVR GE8300
32GB 3GB RAM
In terms of hardware, It has a MediaTek MT8766B chipset. MT8766B has a Quad-core (4×2.0 GHz A53) CPU and PowerVR GE8300 GPU.
For memory, it has 3GB RAM paired with 32GB onboard storage.
Normal tasks like internet browsing, app browsing, and video calls are just fine. It can run these kinds of tasks but the experience won't be smooth.
Playing heavy games is out of the question, you will only be able to play games like Alto's Odyssey. For the price, you can get phones with better performance. However, that's not the case for tablets as it is hard to find a tablet with good performance at this price tag.
In terms of camera, it has a 5MP rear and 5MP front camera. As with all the tablets, it is decent enough for video calling. You won't be taking many pictures or videos with it.
Battery
Non-removable Li-Po 5500mAh battery
10W charging
Alcatel 3T10 2020 has a 5500mAh battery which is average in 2021. The battery will last for more than a day but I would have liked a slightly bigger battery on a tablet.
As for charging, the 10W charging takes around 4 hours to fully charge the tablet.
Speaker
It looks like there's a dual speaker setup but it only has a single speaker on the right side. I was not impressed with the sound quality but it's fine for the price. Also, the max volume is not too loud.
ALSO READ: Alcatel Tablets Price in Nepal: Features and Specs
Software
Alcatel 3T10 2020 runs on stock Android 10. The skin has been slightly modified but most of the things are untouched. Especially the settings menu is totally like the stock Android.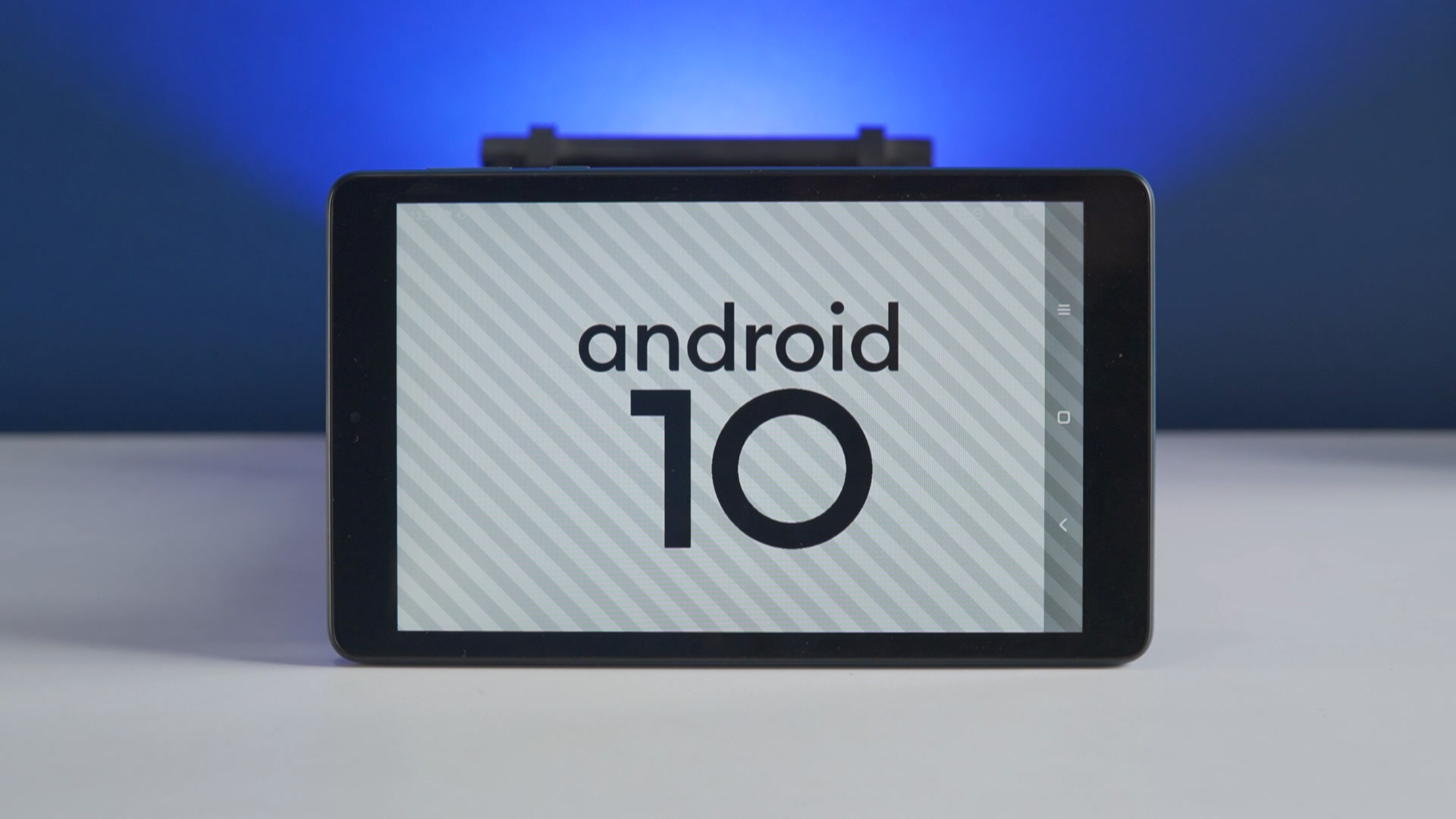 Alcatel has customized the icons and added some bloatware. Except that, the OS feels like a stock Android. Some useful features like ambient display and reading mode have been added as well.
Conclusion
For Rs. 23,490 Alcatel 3T10 2020 is an average tablet that is only useful for general purposes. This tablet is mostly for kids and family usage like video calls.
Except that, the 3T10 2020 will not handle heavy games and as a matter of fact, content viewing is also not that enjoyable. The later issue is mostly due to the reflective display.
One of the major advantages of this tablet is the availability of 4G connectivity. It is hard to find other tablets with 4G sim support at this price range.
If you want a tablet for general family usage then you could go for it, else you will be better of with a smartphone.
I hope you like our Alcatel 3T10 2020 review. If you have any questions regarding this device, then drop them in the comments below.