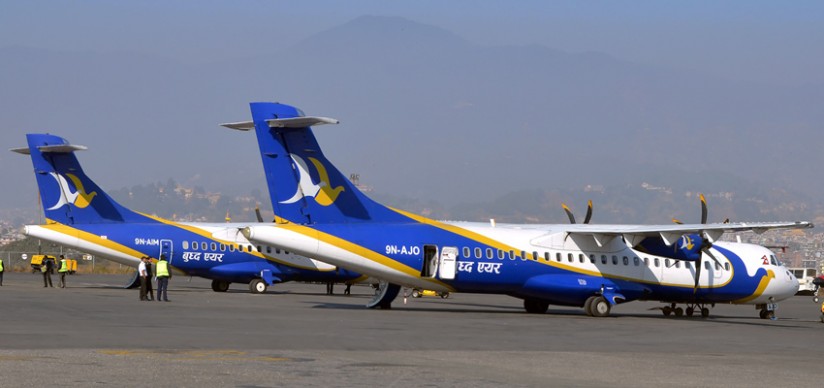 On February 2, the Airlines Operators Association of Nepal (AOAN) decided to increase the fuel surcharge from February 5 in line with an increase in aviation fuel prices.
Why it matters:
On Thursday 1st Feb, Nepal Oil Corporation hiked aviation fuel sold to domestic carriers by Rs. 5 to Rs. 95 per liter.
Owing to this reason, the Domestic airlines have decided to increase the fuel surcharge.
This is the second time in only the last two months that airlines have increased the fuel surcharge.
Domestic airlines had increased fuel surcharges by Rs. 45 to Rs. 220 only last December.
The Details:
The airlines are allowed to fix the surcharge if fuel prices fluctuate by at least Rs. 4 per liter. However, the price of the plane tickets is controlled by the government.
The extra charges that will be added to the cost of a plane ticket can range from Rs. 75 to Rs. 355 depending on the distance.
However, the new fuel surcharge is subject to approval from the Civil Aviation Authority of Nepal (CAAN).
What they are saying:
"As the aviation fuel price was increased by Rs3 per liter on January 2 and again Rs5 per liter on February 2, based on AOAN decision, we are compelled to revise the fuel surcharge in all sectors," Buddha Air said posting the revised surcharge on social media channels.
"In response to fuel price hike, we are compelled to pass on the burden of additional fuel costs on the passengers," said Ghanshyam Acharya, spokesperson of AOAN. "However, the revised surcharge will be implemented after it is approved by the CAAN."
Revised Airfare (in Rupees)

| Route | Distance | Fare |
| --- | --- | --- |
| Kathmandu-Dhangadhi | 4195 | 12675 |
| Kathmandu-Mountain | 3260 | 11295 |
| Kathmandu-Nepalgunj | 3095 | 9825 |
| Kathmandu-Bhadrapur | 2850 | 8990 |
| Kathmandu-Biratnagar | 2280 | 7410 |
| Kathmandu-Bhairahawa | 1955 | 6220 |
| Kathmandu-Tumlingtar | 1750 | 5865 |
| Kathmandu-Pokhara | 1505 | 4855 |
| Kathmandu-Janakpur | 1220 | 4115 |
| Kathmandu-Bharatpur | 1015 | 3590 |
| Kathmandu-Simara | 855 | 3125 |