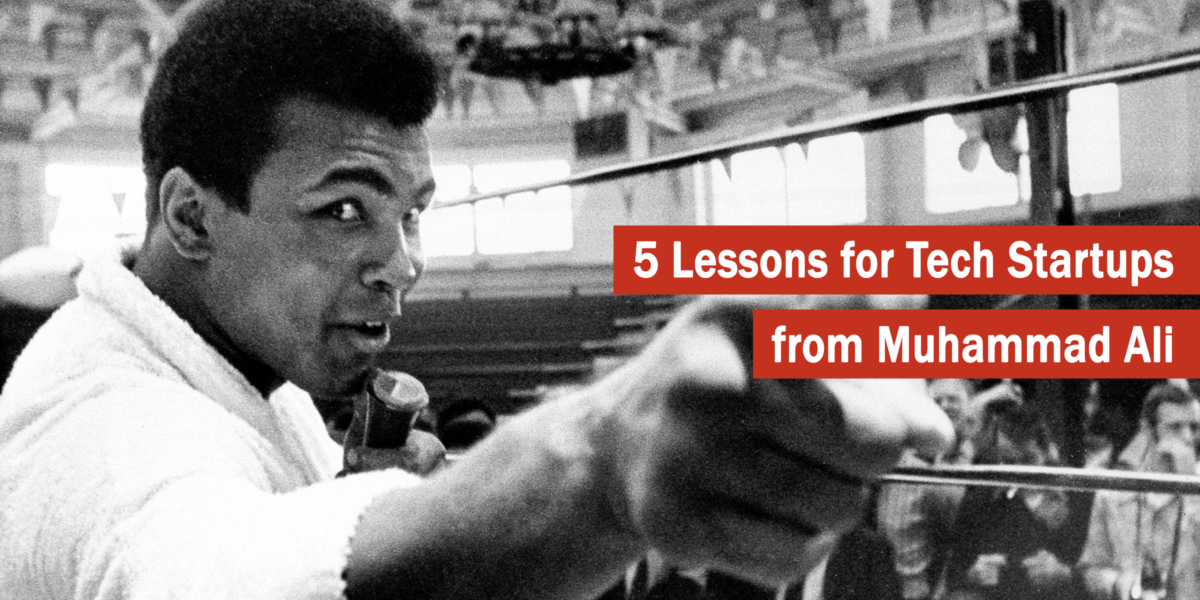 Muhammad Ali, "the greatest" Boxing Legend has passed away today at the age of 74. Muhammad, the legend is an inspiration to many of us. He is not only a boxing champ, but also a civil activist who fought for the different social cause that makes him a real hero.
Muhammad life was a like a journey of a tech startup, that first turns out to be very hideous and suddenly with some significant moves could be changed like a charm. Muhammad defied all the odds in his life and paved his path to success where there was no one to take him down.
Here I have listed his five golden gems – that if you apply in your startup – will turn out great!
Pain is only temporary; victory is forever!
"I hated every minute of training, but I said, Don't quit. Suffer now and live the rest of your life as a champion."
Prepare to succeed
"The fight is won or lost far away from witnesses – behind the lines, in the gym, and out there on the road, long before I dance under those lights."
Fake it until you make it!
"I am the greatest; I said that even before I knew, I was."
Have faith and self-belief in what you want to achieve
"It's lack of faith that makes people afraid of meeting challenges, and I believed in myself."
Impossible is just temporary. Give a shot, negate impossible!
"Impossible is just a big word thrown around by small men who find it easier to live in the world they've been given than to explore the power they have to change it. Impossible is not a fact. It's an opinion. Impossible is not a declaration. It's a dare. Impossible is potential. Impossible is temporary. Impossible is nothing."
Thanks for passing by and reading this article. If you know any other saying from Muhammad Ali, then take your time to share them in the comments below.